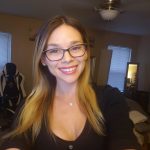 Ilene Bradley Torres
Realtor / Jr. Investor
A little about me
Hello beautiful souls & welcome to my page! I'm so happy and blessed by your presence.
For years I struggled with anxiety, depression, and physical ailments that just didn't have any answers aside from a lifetime of medication. I was introduced to Reiki shortly after praying for an alternate path. After my first Reiki session, my life began to change and unfold. I aligned with my path of health and wellness, focusing on aligning my mind, body, and spirit through energy work, talk therapy, and lifestyle changes specifically focused on whole foods. I was able to turn my health around and go after my dreams.
I earned my BA in psychology, certification in functional nutritional therapy, and am currently en route to bring in skincare to my offered services.
I AM a passionate healer who is filled with love, knowledge, care, and wisdom from lifetimes ago ready to help you align with your Highest Self.