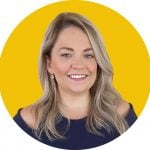 Lo-An
Realtor / Jr. Investor
A little about me
When most people were jumping the real estate ship in 2008 I had just graduated high school and dived right into it. I started working with a top producing Broker in Hunters Creek and learned a lot about a changing market and how to accommodate. While working through the toughest real estate market I gained a whole lot of experience plus an amazing mentor that showcased determination, empathy and professionalism to all his clients. He always came from a place of service and gratitude and those are the same qualities I deliver to all my clients.
When you choose to hire me as your Realtor® you gain a partner. I truly take on all your stresses, concerns as well as excitement and I embark on this journey with you every step of the way! When you're excited about that brand new home with the perfect kitchen, I get just as excited for you! When you stress about the age of the air conditioner I understand your stress and we'll come up with a solution together!
My goal is to be your Realtor® for life wether you are buying, selling or investing!